Hi @marc,
Thank you for the feedback and welcome to the community forum!
Although tick charts do take a bit longer to load than the average chart, I can confirm that tick charts do work properly and load on Optimus Flow as you can see in my screenshot below: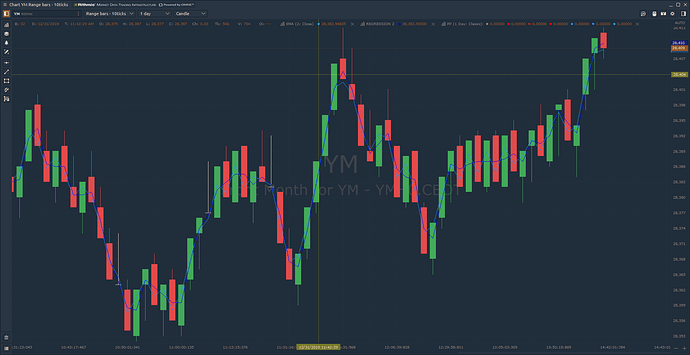 Before we address the issue with our developers, would you mind troubleshooting a bit with me?
Can you please try and open a chart that is not set to a continuous contract/front month? For example, please attempt to open the ESHO contract on your chart rather than just ES.

Please try and load a lower tick count than the one you have set now, something much lower than 6000 ticks. Try something like 10 to start and see if that makes a difference.
If neither of these work, I am assuming it has something to do with the Rithmic Paper trading demo account you might be using. Either way, please let us know and if all else fails, we will address this issue with our developers.
Thanks for your cooperation!
Jake
Optimus Futures Support

Hey Jake,
Thank you for your quick response. Loading ESH0 fixes the the problem. Also, I noticed when you load just ES contact (front running), you need to click on "Reload history(server)" in order for the data to load, as shown in those two screenshots. The bottom screenshot is before reload and top after.