Hi
I find my Trader Pro would discount quite often.
Is there a setting for it to automatically reconnect?
thanks
Hi @zorannn,
Thanks for your question.
When your R Trader Pro disconnects, do you ever receive a message telling you why?
At this time, I do not believe R Trader or R Trader Pro has an auto-reconnect feature, but I would suggest to enable the "Remember Me" option as shown below to make things easier in case this does keep happening: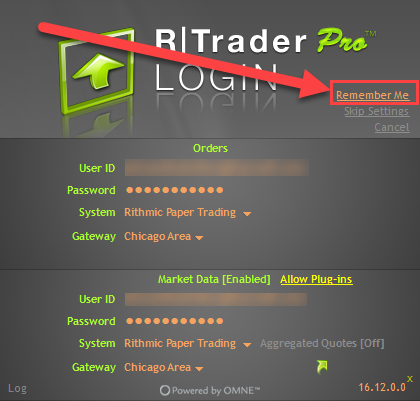 If remember me is enabled, you will not need to enter your credentials each time this happens. If you are experiencing constant disconnects from the platform, I would encourage you to try different Gateways, try choosing the gateway closest to your location. You may be experiencing connection loss due to high ping.
Let me know if this helps!
Jake
Optimus Futures Support