Hi @Mod-JakeM,
I downloaded version 1.135.3 which would be the latest version.
But if I want to load the default backtesting in seconds for the September time frame, it doesn't work.
I attach an example for the period from September 18 to September 22 for the symbol NQ.Z23 and base period in seconds. The test seems to run fine, but it does not load any data from the symbol.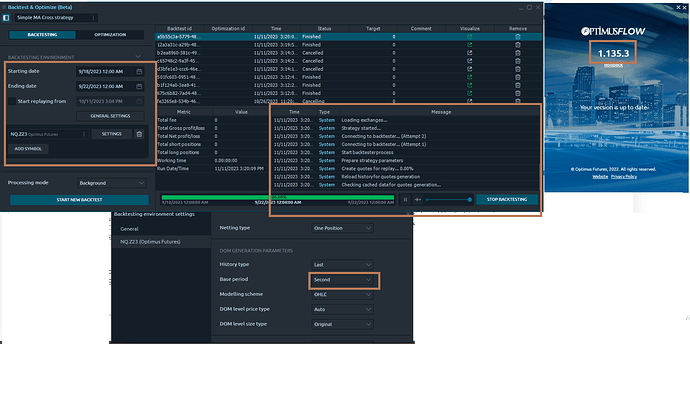 I can replicate this from September 11 to October 19, which if we see in the graph clearly there is volume of data (for data prior to September 11 also happens but I ignore it because the volume is much lower).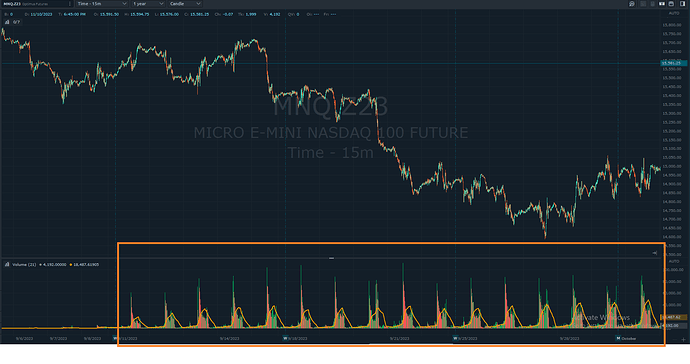 Then from October 20th onwards it seems that the data are loading.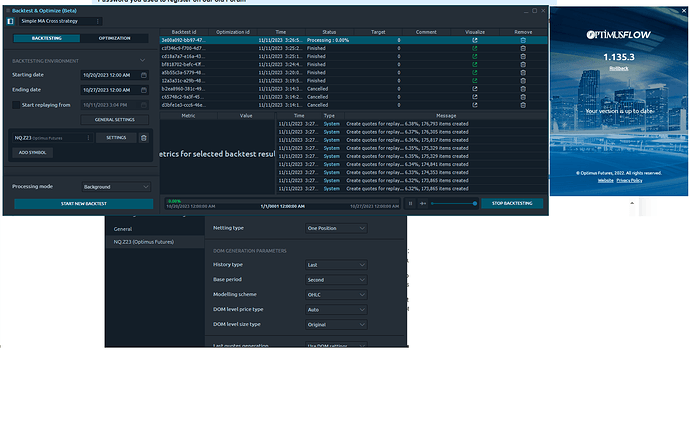 It is a bit strange because this happens for the data in seconds and ticks, for the cases of the base period in minutes and days everything works fine in any date period.
And it is not something particular to this symbol, I also checked it with the ES.Z23.
Could you confirm me if this is a bug, and an estimated time of when it would be fixed, and I tried to downgrade to an older version and I have the same problem.
Greetings!