Please click on the chart below to see the schedule for Good Friday 2013 Holiday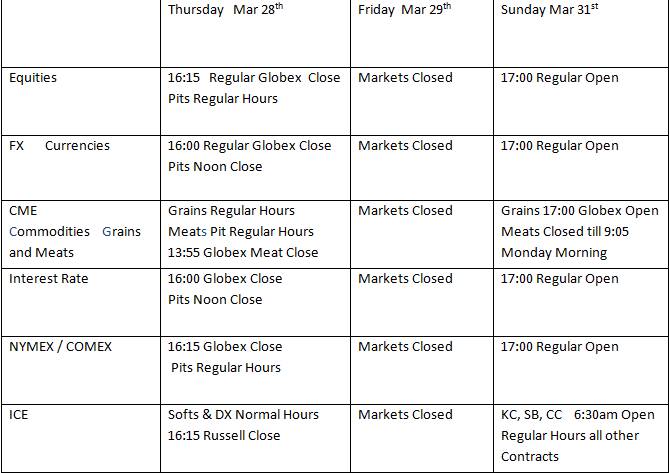 https://www.theice.com/marketdata/Calendar.shtml?calendars=Holiday&expirationEnabled=false&calendars=SpecialTradingHours
There will be no Globex/ICE trading Thursday night.
Optimus Order Room will be closed Friday. For issues with Trading Platforms support[MENTION=954]optimusfut[/MENTION]ures.com
The information contained herein is from sources believed to be reliable, but we cannot be held responsible for either its accuracy or completeness. Schedule subject to change without notice.