I really want to hide the running PL from the HOT. Is this possible?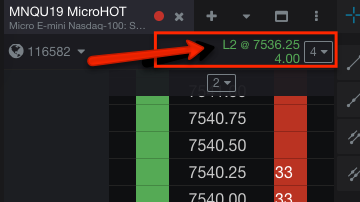 Hello @fremontca,
Unfortunately, this is not a feature that can be hidden on CQG Desktop.
This can actually be used to Liquidate or Flatten the position and open up the trade in a separate Positions widget in another location on the platform to view more details about it.
Simply left click anywhere within the section you highlighted to open these three options: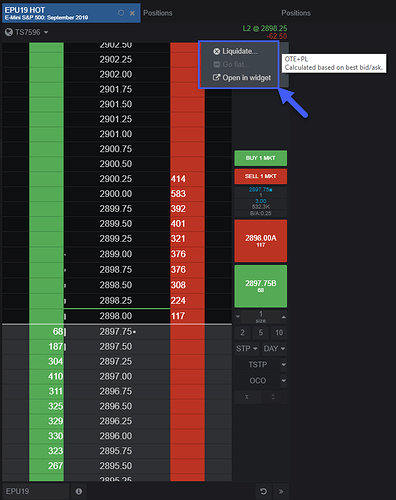 Thank you for your question,
Jake
Optimus Futures Support
Not sure how open in widget will help me. The main objective is to hide running PL while on HOT so that decision based on PL can be avoided.
Like described above, hiding PL on the HOT does not appear to be a possibility on CQG Desktop.
We only mentioned the ability to flatten, liquidate, or open your positions in another widget because that is what the original intention of having your PL/Positions listed on the top of the HOT is for.
Thanks for your post,
Jake
Optimus Futures Support
Thank you Jake, I understand.