How can i ZOOM in and out CHART
Hello @Mx_Albert,
Welcome to the community forum and thanks for your question.
R Trader Pro is a bit different when it comes to zooming in and out of your chart. You'll need to adjust the Show _ Bars field as shown in the image below: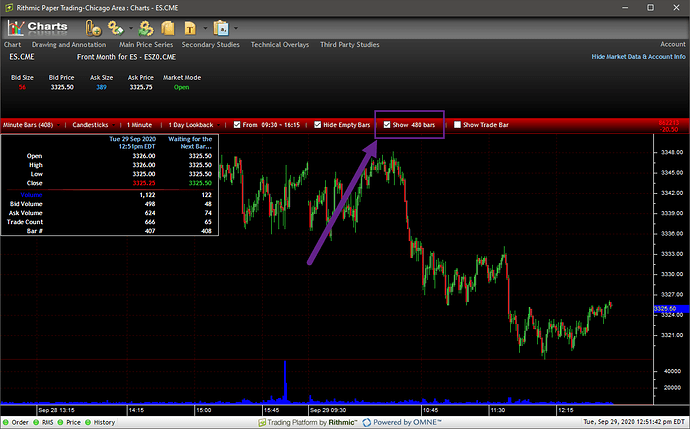 The fewer bars shown, the more your chart zooms in. The less shown, the further you will scale-out.
I hope this helps!
Thanks,
Jake
Optimus Futures Support