How do I link my live account so trades show up automatically in the Journaling Software?
See screenshot below.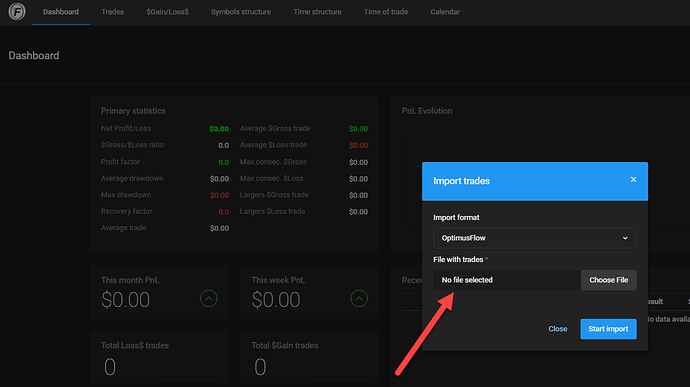 Hi @Rudolf,
The trading journal is integrated with our trading platform, Optimus Flow, but please keep in mind the software does not automatically import the trades for you, nor will the trades automatically showup.
You have 3 ways of importing your trades:
By file as you have shown in the screenshot above. As long as your formatting is consistent with the columns we have in the trade journal, importing trades from CSV can essentially work with any platform the trades are exported from - This includes Optimus Flow, Sierra Chart, and R Trader for now.

You can import trades manually by hand.

The "automatic" way of importing trades is through the Optimus Flow: TRD - TRADES panel as shown below. Once you click this button, all trades shown in the trades tab will automatically export to the journal.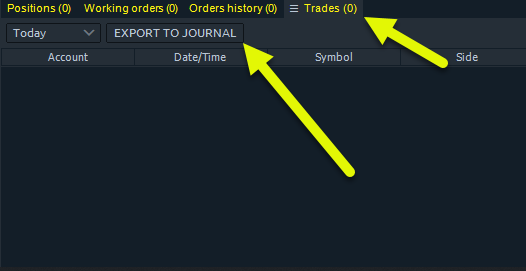 I hope this helps!
Jake
Optimus Futures