Tuesday 6/8/21 10:06 PM Central
I've been watching the NQ lately and trying to get a grasp on how to trade it. It's fast, and very thin. Here's the snapshot from today.
This is a short post but the first of many to come after a good break from posting.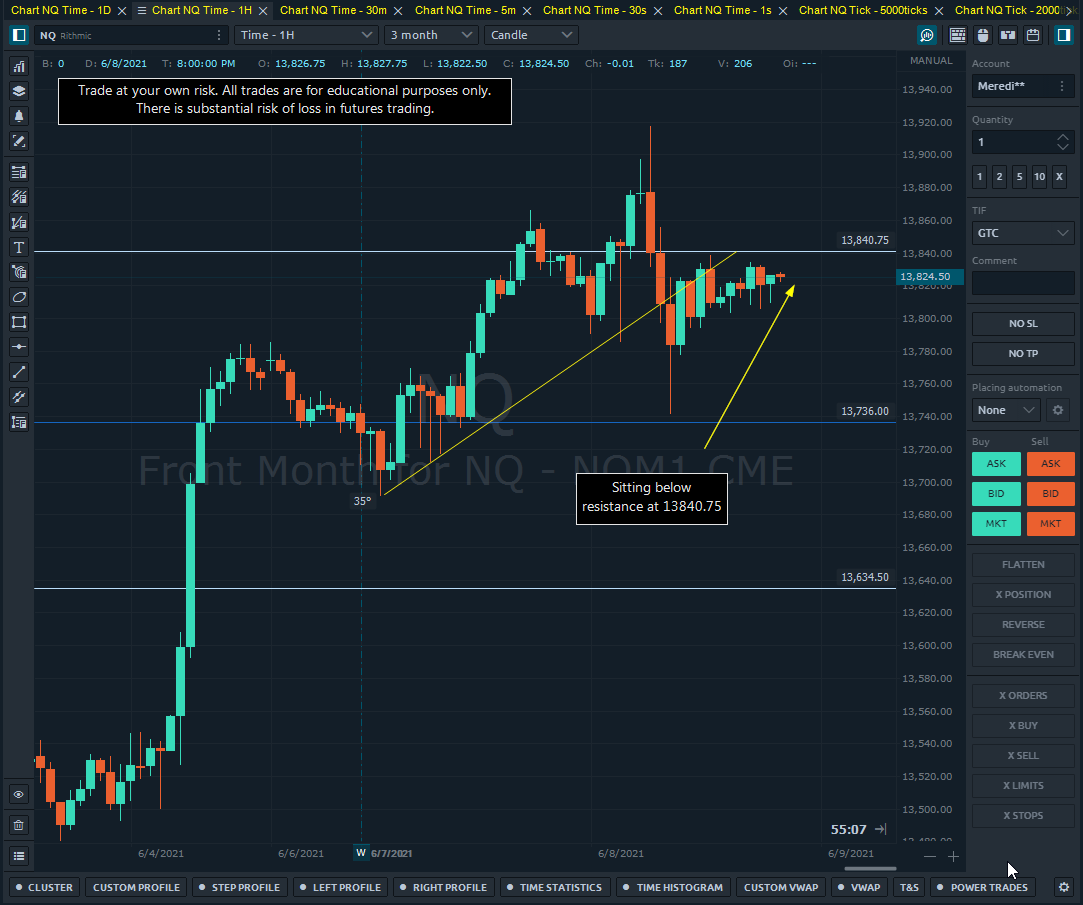 I watch the ES Mini along with NQ to get an idea of how they correspond. I'll post more trendlines tomorrow morning.
There is a substantial risk of loss in futures trading. Past performance is not indicative of future results. The figures here represent an opinion. The placement of contingent orders by you or broker, or trading advisor, such as a "stop-loss" or "stop-limit" order, will not necessarily limit your losses to the intended amounts, since market conditions may make it impossible to execute such orders. Please conduct your own due diligence if Futures are an appropriate instrument for you.