Dear Optimus Futures Customers,
Due to recent policy changes with the CQG data feed, users will be required to read through and accept the new CQG End User License Agreement V2019.01 before they can login, access, and receive data on the platform of their choice using CQG credentials. This is affecting both live and demo users. If you are unable to login to your platform, receive data, or are a first time user please follow the instructions below:
1. Live users should navigate to: https://my.cqg.com/signin .
Demo users should navigate to: https://demomy.cqg.com/signin
Enter your CQG username and password in the corresponding fields.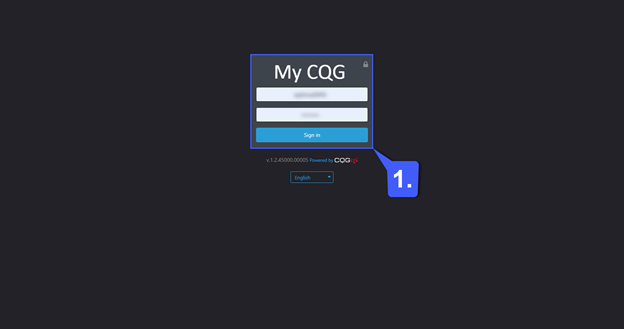 2. When you first log in to this page, the EULA agreement should automatically appear on your screen.
IF NOT, click the Start button under the Sign agreement box. (If this box is not present on your screen, DO NOT change your password. This will only cause further implications. Please give us a call if you do not see the Sign Agreement Box)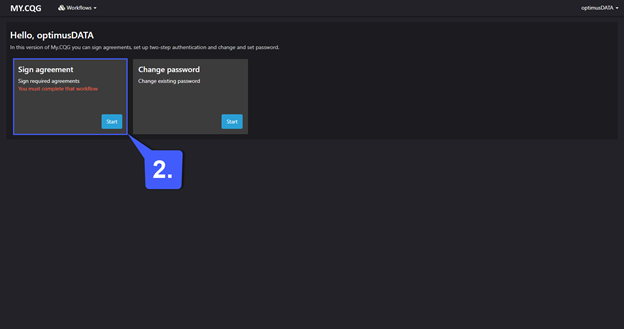 3. Click the Accept button once you have read the CQG Ender User License Agreement .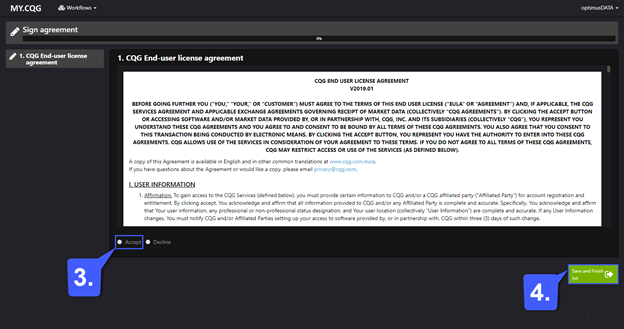 4. After clicking the accept button on the EULA Agreement, click the Save and Finish Exit button to complete the EULA Agreement.
5. Once the EULA Agreement has been accepted, the user can now log in to their CQG account as normal and access their platform of choice.
Thanks for your prompt attention to these matters! If you have any further questions, please email us at: support@optimusfutures.com or give us a call at: (800) 771-6748
Thanks,
Jake
Optimus Futures Support