Originally published at: https://optimusfutures.com/tradeblog/archives/notice-nymex-margin-changes-effective-3-22-2021/%20
Attention Traders, The following CME Group Margin Changes for the following products are effective at the CLOSE of business today, 3/22/2021: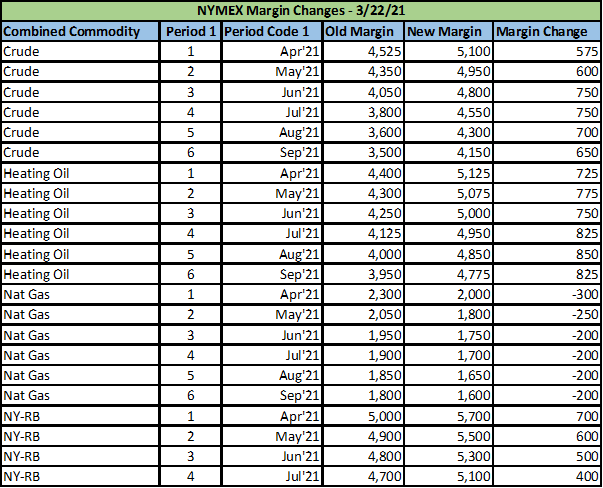 These are the overnight rates required by the exchanges if you keep the trades past the day session. This will not affect your day trading margins. Day trading margins start at 6PM EDT/5PM CST
Thanks for your prompt attention to these matters! If you have any questions, please contact us at: (800) 771-6748 or by Email at: support@optimusfutures.com.