Originally published at: NOTICE: Thanksgiving Holiday Schedule – Thursday, Nov 24, 2022
Attention Traders,
Optimus Futures would like to wish you and your families a Happy Thanksgiving!
For your convenience, here is the holiday schedule which begins on Thursday, Nov 24, 2022: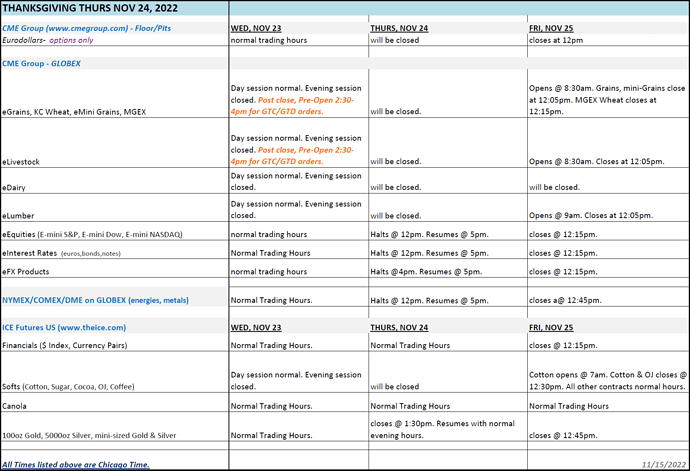 Please keep in mind that all times listed above are Chicago Time – CST.
Thanks for your prompt attention to these matters! If you have any questions, please contact us at: (800) 771-6748 or by Email at: support@optimusfutures.com.