I love the layout but how do I put multiple charts on to look at different time frames.
Hi @Ruben and welcome to our Community Forum! I have attached an image below for the additional chart.
As you see below, I attached an image for the ES for 1M and 5M minute charts side by side.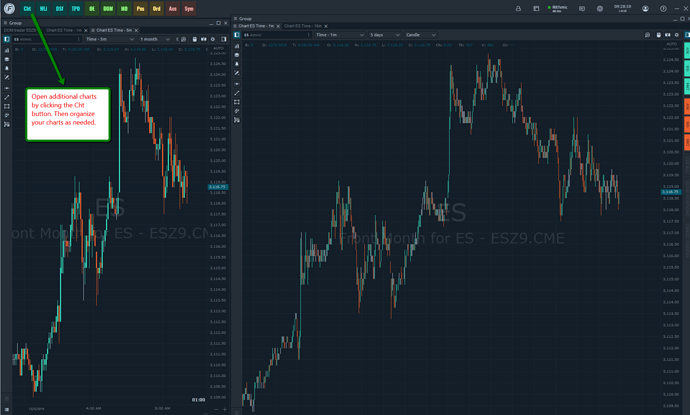 I hope this helps.
Matt Z
Optimus Futures