I was watching the MES feed in OptimusFlow, and left my computer for an hour before coming back. I noticed a weird price gap, and it was obvious that my connectino dropped and the missing data had not been downloaded. So I followed the typical advice of right-click, reload data. The result was a chart that really didn't look right. I have attached 3 photos. The second two showing different data than the third.
On the first one, we have a screenshot of my chart on OptimusFlow with rithmic, circled is the 21:42 through 21:48 timeframe from tonight (10/13). Note the extremely low volume in this timeframe.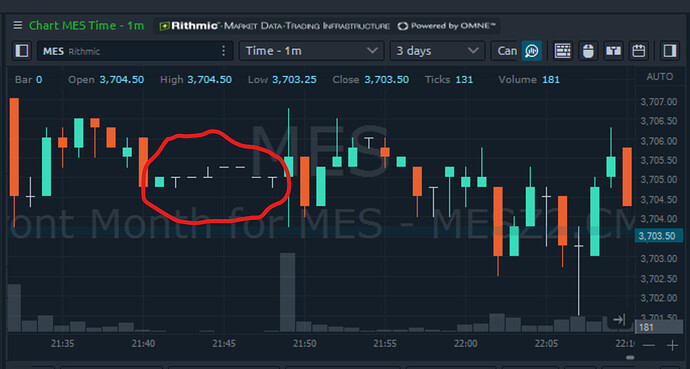 The second photo is a screenshot of Quantower through an amp demo account, using CQG data feed. Volume seems much more realistic, and the price difference is dramatic.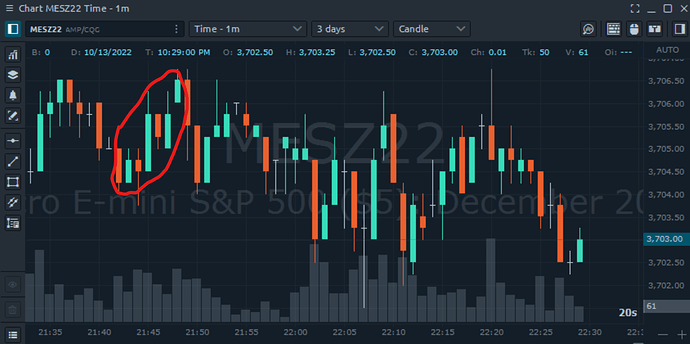 I also looked at my Tradingview account (using whatever data feed they use) to verify the discrepancy. Attached below.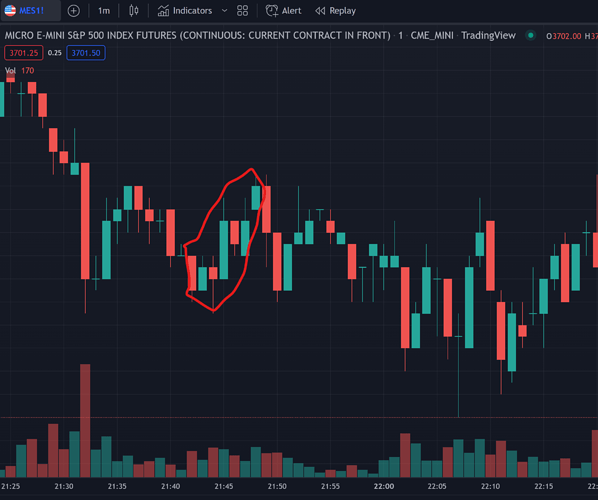 The pricing and volume match perfectly on the tradingview and CQG feeds. This is not the first time I have seen some strange data. Yesterday there was a 15 minute bar on my MES chart that showed something like 100 volume in the middle of the day, and refreshing the data did nothing to change it even though the 5M and 1M charts had normal volume in that same bar.
I'm not trying to bash the platform, more looking for help. If I am doing something wrong, please let me know. If this is a rithmic issue, that would also be good to know. I'd really like to choose Optimus over AMP because you guys have some killer customer service and a good reputation.