Is there any option to have a regular intraday candlestick chart with the POC of that period displayed?
Hi @Rudolf,
Thanks for your question and welcome to the Optimus Community forum!
Which platform are you interested in? Were you asking about Optimus Flow?
Please let us know so we can let you know whether or not it is available on the platform you are using and if so, provide you with proper instructions on how to configure this.
Thanks,
Jake
Optimus Futures Support
Yes, Optimus Flow platform
Hi @Rudolf,
Thanks for clarifiying.
Our normal time based charts do not have the ability to display POC, but there are a few alternatives you can do to accomplish this.
Create a TPO chart. Once opened, click on Style > Enable plot symbol > And set the filter to candle as shown below: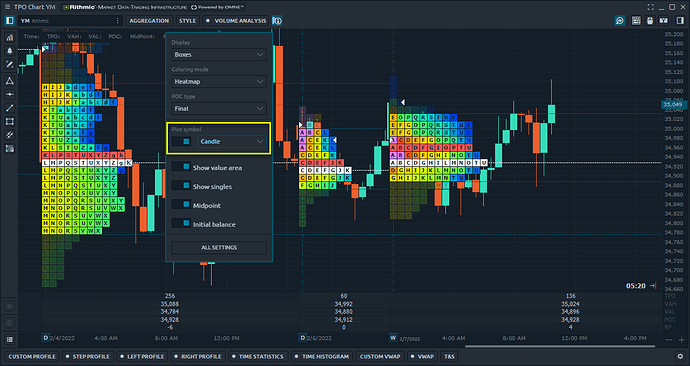 This will essentially plot a candlestick chart over a TPO which you can use to reference POC.
The other option is to open a normal time based chart and enable Cluster Charts. On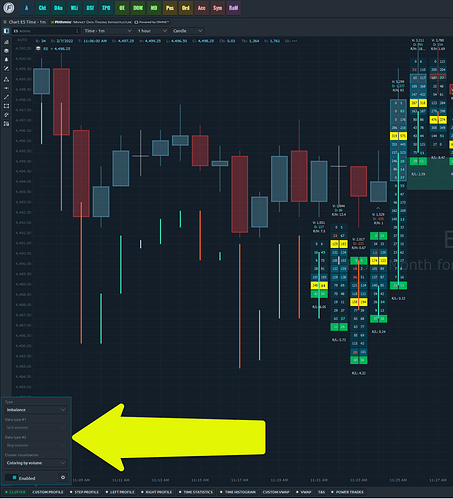 Once cluster charts are enabled, click the "Add overlay icon" in the top left of your chart and specify the same symbol to be added: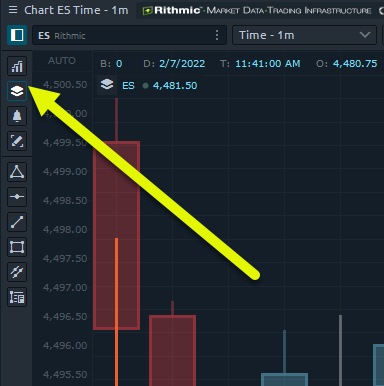 Set the style to Candle and apply.
Once applied you should have a chart looking somewhat similar to the one below. You can use the POC from your cluster charts overlayed with a candle stick chart to somewhat accomplish the same goal in your original question.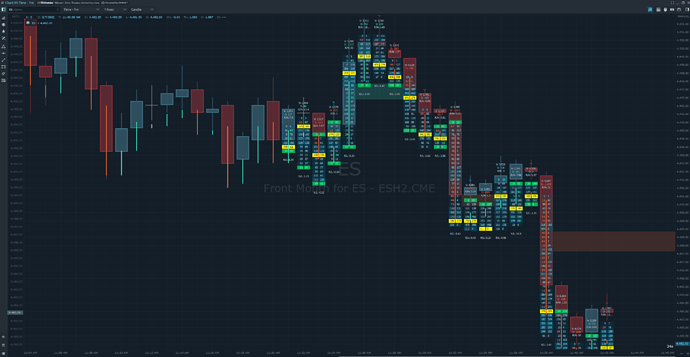 I know this isn't exactly what you asked for, but I hope this is a workaround that can help!
Thanks,
Jake
Optimus Futures