Attention Optimus Community members and R Trader users,
Rithmic released an update to R|Trader that appears to have an issue. Version 16.45.0.0
If you have launched R|Trader and are having issues, exit but do NOT save your settings.
Relaunch R|Trader and click on the version number in the lower right corner and select 16.41.0.0. Then you can login normally.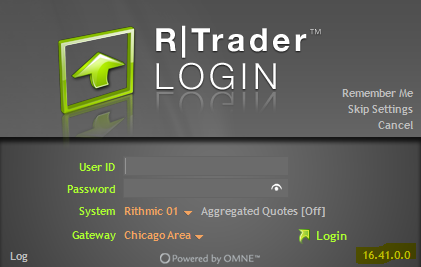 If you have any questions, issues, or concerns please let us know in the comment section below or feel free to contact us at: support@optimusfutures.com.
Thanks,
Jake
Optimus Futures Support