Just wondering if the software can pull up time&sales?
thanks
Hi @zorannn,
Thanks for your question.
Although Rithmic does support Time and Sales data, as far as I know, this feature is not available on R Trader Pro.
For time and sales, you might want to take a look at our platform, Optimus Flow: https://optimusfutures.com/OptimusFlow.php and our time and sales feature that utilizes the Rithmic data feed.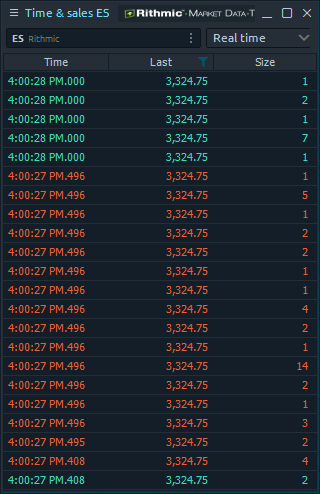 Thanks!
Jake
Optimus Futures Support