is there a way to show time and sales?
Hello @ycomp,
Thanks for your question.
R Trader and R Trader Pro do support a feature similar to Time and Sales. This feature is called Market Data Trader History.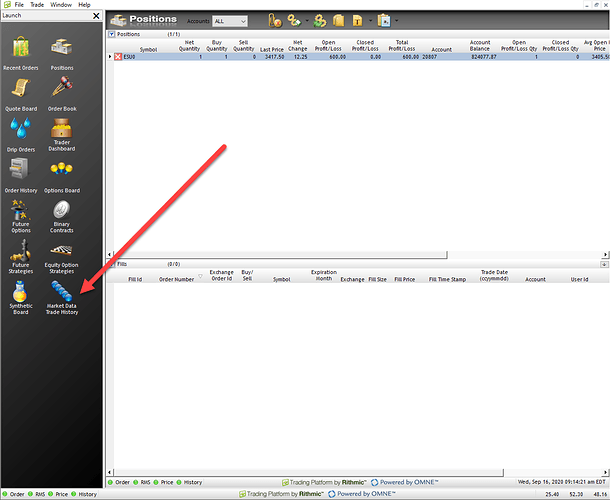 As you can see in the image below, although not exact, this feature is very comparable to the standard Time and Sales window or Aggregated Tape: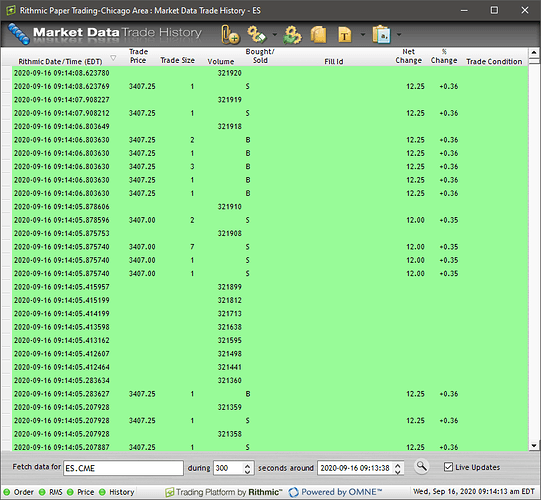 You will need to specify the symbol you are looking to display such data for in the bottom left under the Fetch data for field. You can also specify date and time via the fields to the right. If you enable the Live Updates checkbox, this will almost replicate time and sales.
If this feature is not what you are looking for you can always consider using R Trader Pro's plugin feature to run a platform concurrently with R Trader that does support traditional time and sales, like Optimus Flow.
Let me know if this is what you were looking for!
Jake
Optimus Futures Support