Hello Everyone,
I wanted to get some feedback on a trend reversal. At 8:45am Friday on the Emini there was a reversal from a bullish to a bearish trend as seen below. I never try to step in-front of a trend (timing the top or bottom) and try to trade with the trend. So at 8:45am I figured the market would continue to go long as it was making higher highs and lower lows (highlighted), but instead it did a reversal.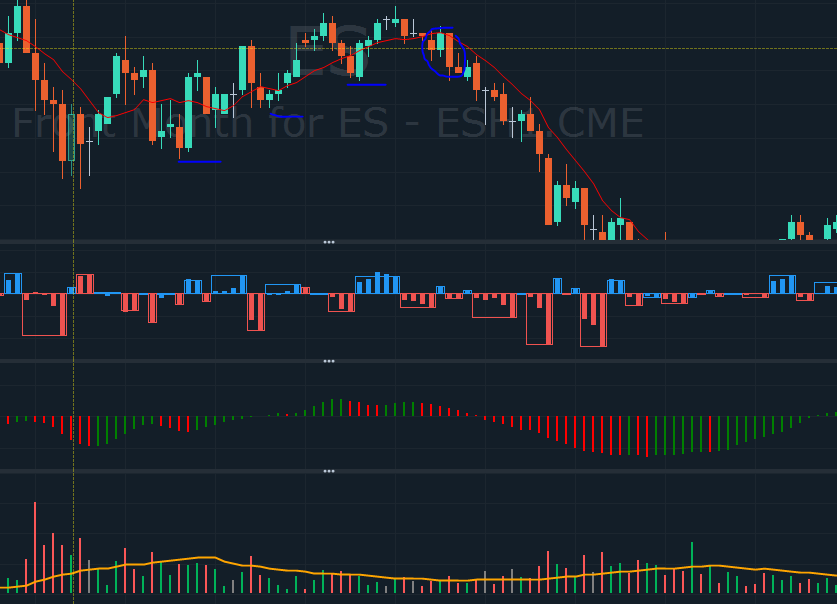 On the foot print chart as seen below, I did notice some significant differences when it went below the 9sma and failed to cross back above. There was no imbalance on the buy side as there was before on previous pullbacks and there was imbalance on the sell side this time as highligted.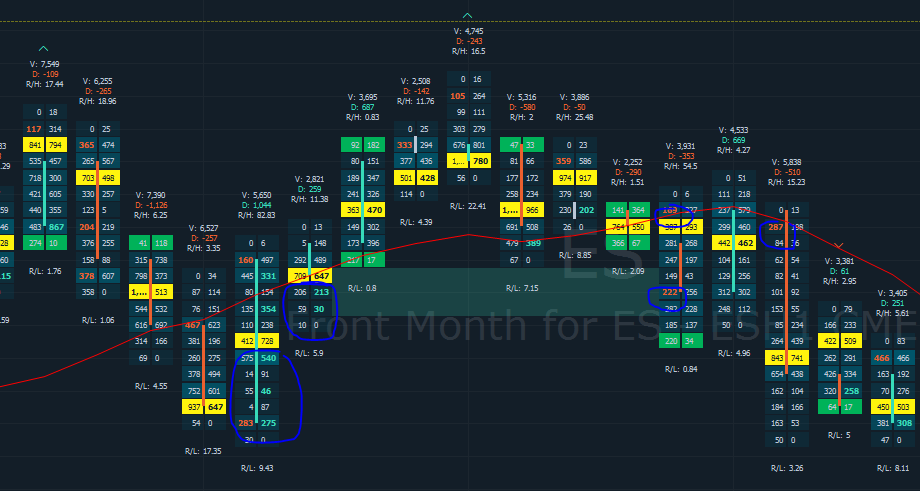 My question is, was this all that I missed EX: Imbalance on the footprint chart? Or is there something more that you would have factored into your trading decision before taking a position on at 8:45.
Thank-you
Bhupinder Jhajj