---
Hi @Mod-JakeM ,
How can I change the fonts on the Data window in Sierra chart?
Thanks,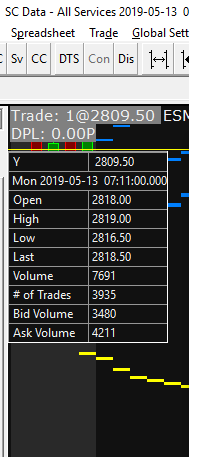 ---
I believe this can be done by navigating to Global Settings > Graphics Settings - Global at the top of your Sierra Chart window.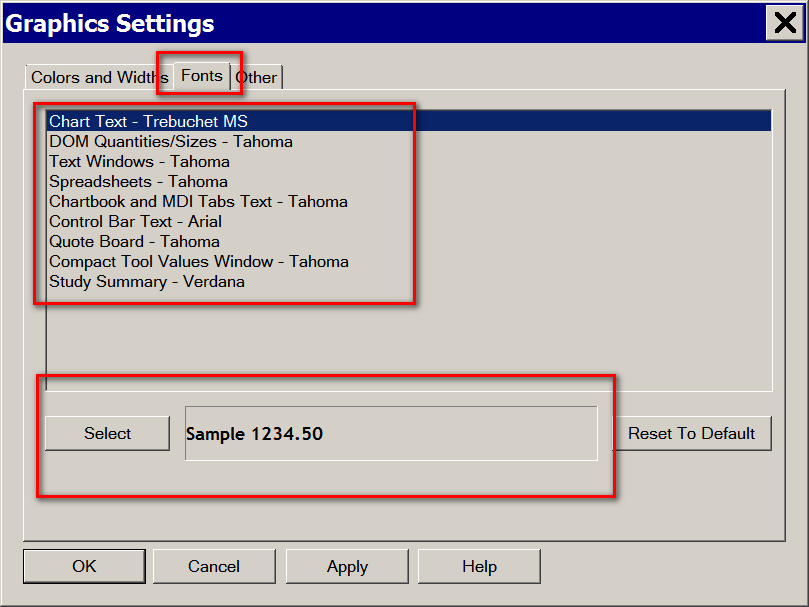 Once in the Global Graphics Settings, select the Font tab. From there you should be able to mix and match the different options and fonts available in the window. I believe the option you are looking for are Text Windows or Study Summary. If not I would also suggest trying the Chart Text option.
Let me know if this helped,
Jake
Optimus Futures Support
---
@Mod-JakeM,
Awsome, Thanks a lot.
It was the Compact Tools Values Window.
Best Regards,
---