6/24/2020
As we were watching that wedge pattern form on the last post, we said there's a point where it will have to give. Depending on who wins? That's the path of least resistance. If there are less sellers, sellers that don't have a conviction on their decision, etc, they could turn to buyers along with the other buyers, taking the market up.
In this chart, you'll see where it finally broke down through that support line.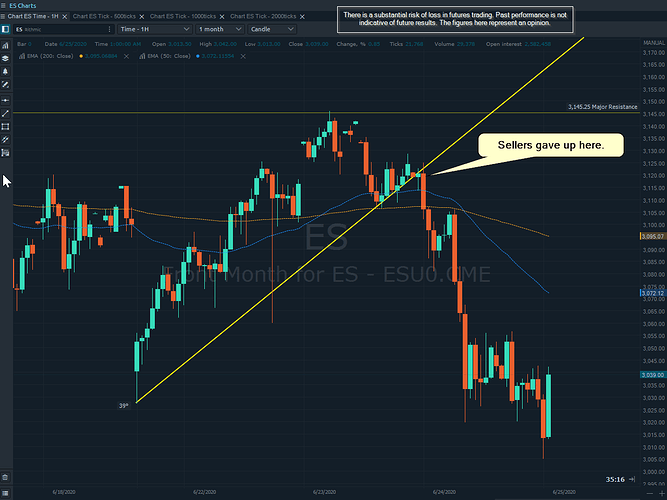 We saw that moving up along the line on Monday.
I'll have the cluster charts up tomorrow morning so we can see exactly what happened and when.