Market Update 5/3 Monday.
The market opened and traded near the top of the range, then sold off down to 4186.00. From there we have bounced up and currently trading near 4189.25.
It appears we are forming a range between 4186.00 and 4190.00. There is a slight uptrend line that will potentially intersect at 4188.75 but not until 11 PM Pacific.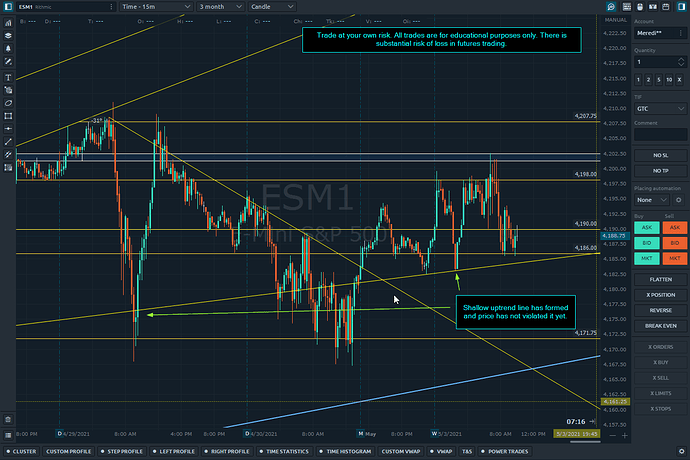 On the hourly charts, price is following a few uptrend lines shown here: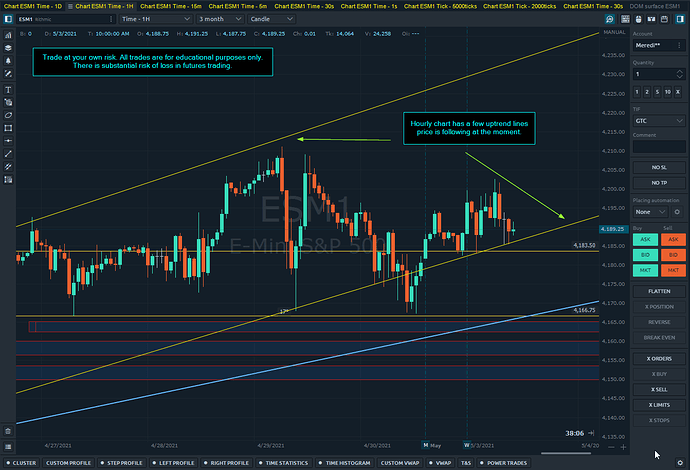 There is a substantial risk of loss in futures trading. Past performance is not indicative of future results. The figures here represent an opinion. The placement of contingent orders by you or broker, or trading advisor, such as a "stop-loss" or "stop-limit" order, will not necessarily limit your losses to the intended amounts, since market conditions may make it impossible to execute such orders. Please conduct your own due diligence if Futures are an appropriate instrument for you.