Trading plan 4/1/21 Thursday.
We determined that there might be two probable scenarios that may potentially play out today, here's the post:
Price opened above the POC and is still trading near the high of the day. We will be watching levels of resistance to see if sellers can keep price below that.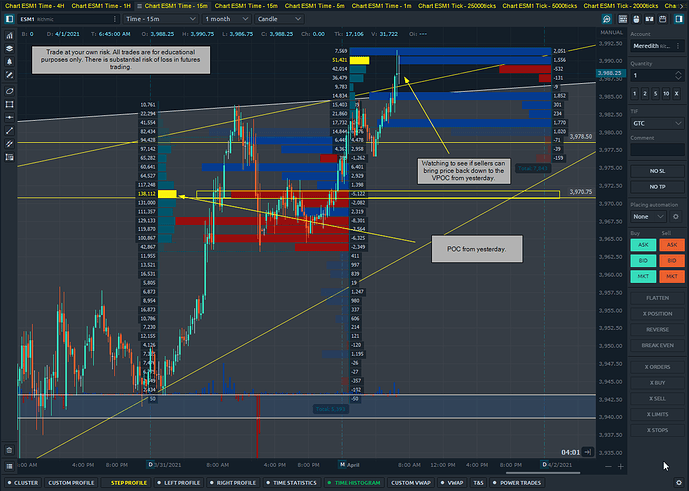 Mental prep:
I know my plan and wrote it out the day before. We will follow that and be prepared to be flexible. Looking for areas to sell if we see active sellers able to keep price down.
Affirmations:
I trade my plan and make good decisions.
I can be objective and open to all information.
I carefully pick my entries and trades.
There is a substantial risk of loss in futures trading. Past performance is not indicative of future results. The figures here represent an opinion. The placement of contingent orders by you or broker, or trading advisor, such as a "stop-loss" or "stop-limit" order, will not necessarily limit your losses to the intended amounts, since market conditions may make it impossible to execute such orders. Please conduct your own due diligence if Futures are an appropriate instrument for you.